Irmgard Schaller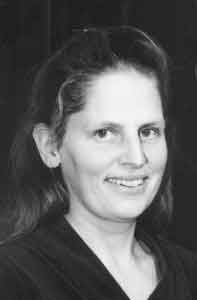 Irmgard Schaller comes from a musical family in Salzburg, and studied from an early age at the Mozarteum, where she had the good luck to attend classes in performance practice with Nikolaus Harnoncourt. Subsequently she specialised in baroque violin at the Royal Conservatory in The Hague, graduating with the rarely awarded Concert Diploma in 1989. Since then, she has played with many well-known orchestras throughout Europe, including The English Baroque Soloists, La Petite Bande, Anima Eterna, Das Kleine Konzert and the Nederlandse Bachvereniging. She is also very experienced as a chamber musician, having played with Concerto Palatino, Banda del Seicento, Ensemble 415, Schönbrunn Ensemble, the Taverner Players and Chiaroscuro. These days she plays primarily with London Baroque, Frans Brüggen's Orchestra of the 18th Century, and Arcomelos. Irmgard Schaller appears on over 70 CDs.
Richard Gwilt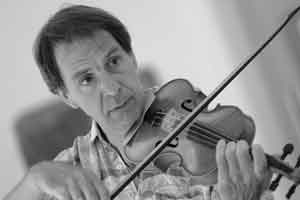 Born and educated in Edinburgh, Richard Gwilt has degrees in music from the University of Birmingham, and the University of Michigan, U.S.A. Having studied modern violin with Orrea Pernel, he started playing the baroque violin in 1980 while in the States. Since his return to Europe in 1983, he has built his reputation as one of Europe's leading baroque chamber musicians, primarily as a member of London Baroque. In addition to his work as a chamber music specialist, he is increasingly in demand as a conductor and musical director, and he has an active interest in teaching. He was professor of baroque violin at Trinity College, London from 1985 - 2005, and in 2005 was appointed Professor of baroque violin in Cologne. He teaches regularly on courses throughout Europe and the States. As well as performing and teaching, Richard is also a composer and music editor, writing mainly chamber music for strings, and publishing (as RG Editions) currently unavailable 17th and 18th century string music.
Sibylle Huntegeburth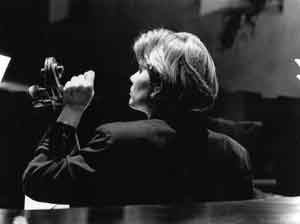 Sibylle Huntgeburth was born in Münster/Westfalen, where she began her studies at the Hochschule für Musik. Subsequently she studied with Marcio Carneiro in Detmold and then with Heinrich Schiff in Köln. She studied period instrument performance with Anner Bylsma and Jaap ter Linden, and was a prize-winner in the chamber music competition for Early Music in Utrecht and the Hague. Since completing her studies, Sibylle Huntgeburth has played with many orchestras and chamber music ensembles, including Akademie für alte Musik Berlin, Concerto Köln, Cappella Coloniensis, Bremer Ratsmusik and Ensemble Sans Souci Berlin. In addition to her regular concert making, she has played in many festivals, and recorded for radio and CD.